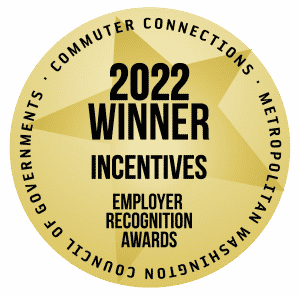 When I started working with Environmental Enhancements five years ago, we began with a branding session to distill company values and to determine how these values impact day-to-day operations. The most strongly stated value at EE is that they care—about their clients and their employees. This commitment to caring is put into practice in many ways, and we're pretty excited that EE got recognized for one of them in particular.
In 2017, EE launched a vanpool program to improve the reliability of employee transportation to customer worksites. This was in response to recurring vehicle maintenance issues experienced by some employees and a lack of access to transportation for others. Beyond the unreliability of getting to worksites to earn a living, vehicle maintenance expenses were a significant cost burden on employees.
Due to the success of its first van, EE expanded the program by purchasing a second. EE pays fuel, tolls, and maintenance expenses for the vans, and employees can even be picked up at home if needed. About one-third of our employees participate in the company's vanpool program.
Because of this program—and how supportive the company is of teleworking—EE has received a 2022 Employer Recognition Award from Metropolitan Washington Council of Governments' (COG) Commuter Connections. Fred was presented the award at a June 28 ceremony held at the National Press Club in Washington, DC.
Congratulations, Fred, and all the helping hands that pulled the vanpool program together!
WATCH FRED, CARMEN, AND DAVID TALK ABOUT OUR VANPOOL PROGRAM AND THE MOTIVATION BEHIND IT.
We've Moved!
A few weeks ago, we undertook the Herculean task of moving from our location on Shaw Road in Sterling to ANOTHER location on Shaw Road.
Why the switch?
We're growing. We needed additional property for an expanding fleet of equipment and more office space as we continue to build our team. We're over-the-moon happy with our new digs!
Please make note of our new address:
22311 Shaw Road,Suite C
Sterling, VA 20166
And do come by and see us! We'd love to show you around.
Jose and Teofilio hard at work, preparing the property for our arrival.
The team was amazing—we've collected a lot of stuff over the years!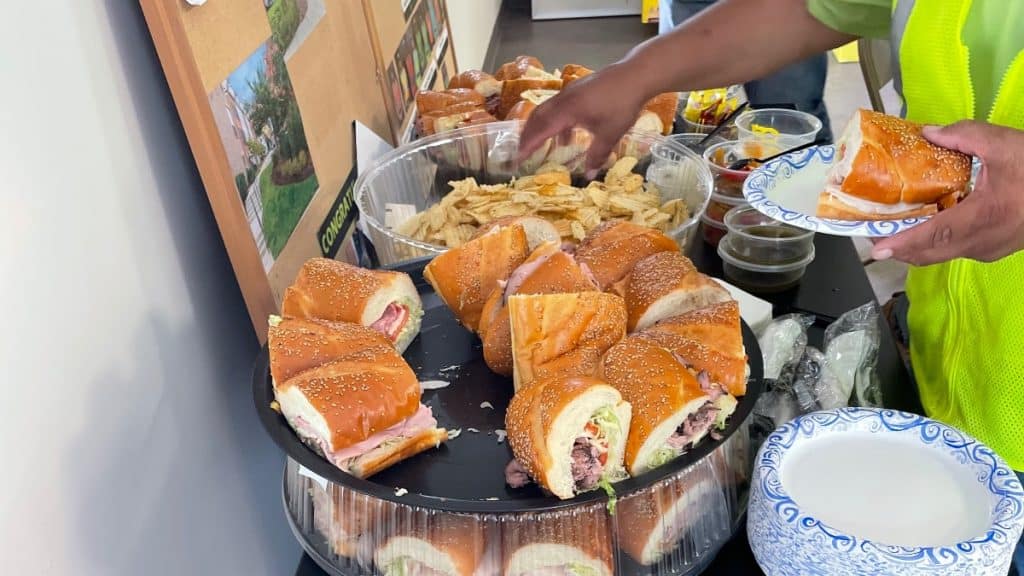 Gotta keep eatin' if you wanna keep goin'!
Sustainable Landscaping Corner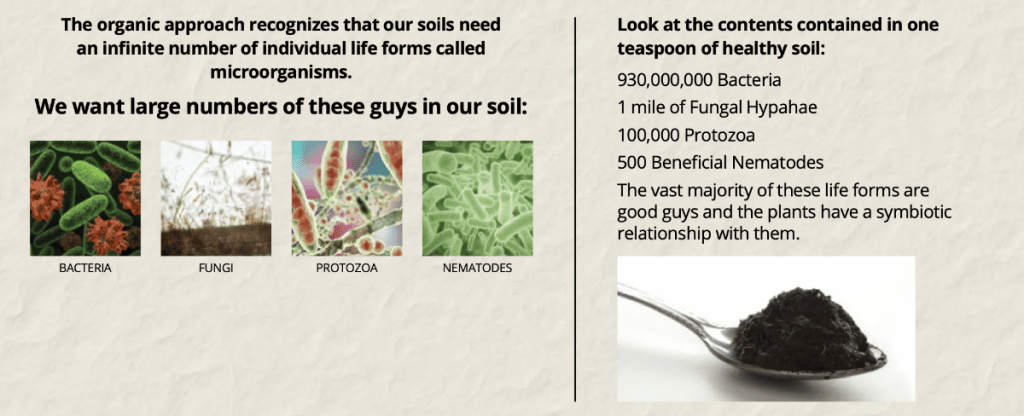 Microbes are your landscaping super power.
What You Might Not Know About Dirt
Just as a steady diet of fast foods jeopardizes an individual's health, synthetic fertilizers can make your soil sick. Soils are made up mostly of minerals, with space for air and water. How you care for and feed your soil affects soil structure, plant performance, and resident microbes.
A bit about microbes. Astoundingly, when these little organisms are happily multiplying, they self- manufacture plant fertilizers, natural insecticides, and biological fungicides. And if that's not enough, they also suppress weeds!
The high salt content of chemical fertilizers attacks and destroys microbes, which in turn compromises a plant's ability to develop a functional immune system. Then, because your plants are no longer healthy, they need yet another application of toxic chemicals to prop them up, a cycle that continues year after year.
So how do we encourage microbes to grow? With a robust diet of oxygen, carbon, and nutrient-rich minerals. When we begin an organic program on a new property, we almost always need to restore the soil's environment to a place where microbes can thrive. Once we've established a thriving culture of microbes, we quickly see plant growth flourish and a natural tendency to conserve resources.
Now you know why we're always talking about organic fertilizers! Let me know if you would like to hear about organic options for YOUR properties. You'd be surprised how much money sustainable landscaping will save you in just a few years' time.

Cheers,
Mary Follin
Ask About our design options for Xeriscaping & Organic lawn care.
Environmental Enhancements
www.eelandscaping.com
540.764.4433