What Can Commercial Landscaping Sterling, VA Services Bring to Your Business?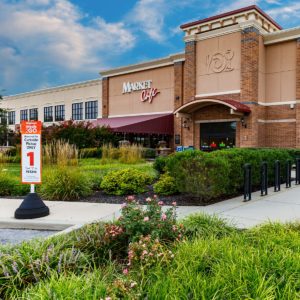 First impressions mean everything. Whether you manage an office complex or a group of commercial properties, your building's aesthetic appeal can have a significant impact on your brand and your bottom line. And in today's ultra-competitive world, you need to do all that you can to stand out from the crowd. If you are looking to enhance your property, read on to learn how commercial landscaping Sterling, VA services can benefit your business. 
Attracts Customers 
It is true what they say. You never get a second chance to make a first impression. The last thing you want is to have your brand tarnished by an unkempt exterior. Looking for an effective solution to leave a major impact on future clientele? Commercial landscaping services in Sterling, VA, will not only help your business attract new clients, but also retain existing ones. A well-maintained landscape demonstrates your commitment to your company, creating a professional and welcoming environment for potential customers.  
Improves Productivity 
Did you know that a beautiful landscape can lift the spirits of your staff? There are countless studies out there that suggest a clean, vibrant, and appealing working environment can improve employee morale and boost productivity. Give your personnel a workspace they can be proud of with commercial landscaping Northern VA services.
Boosts Property Value With Commercial Landscapers In Sterling, DC  
Relocating to a new location? Considering selling your building? One of the best reasons for using a landscaping company is the value it brings to your property's worth. A well-manicured exterior is paramount when it is time to put your property up for sale. With a great-looking landscape, expect more prospects that are willing to give you the asking price your commercial property deserves.
Better for The Environment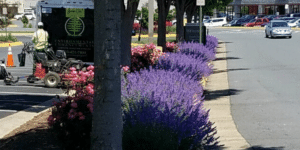 Working with a dedicated commercial landscaping team is also beneficial for the environment. They will craft a customized landscape plan to help you lower water consumption, soil erosion, and the carbon footprint of your property. What's more, eco-friendly commercial landscapers offer all-natural organic lawn care products, protecting tenants, employees, and customers from toxic fertilizers, weed killers, and insecticides. Talk to landscapers now! 
Saves Time and Money with Organic Lawn Care
Taking a DIY approach to landscaping is a time-consuming process that can impact your company's economic growth. With a landscaper Sterling services, VA provider, you can leave exterior maintenance to the pros, allowing you and your staff to focus on what really matters most – running your business.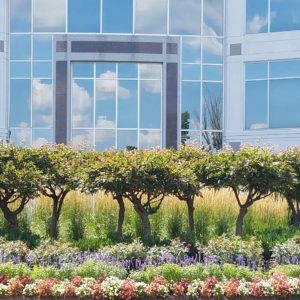 With so many reasons to use commercial landscaping services, you will wonder why you haven't done it sooner. Breathe new life and beauty into your business with a brilliantly maintained exterior. 
If you are looking for a landscaping partner who cares about what's important to you, reach out to Environmental Enhancement for all your commercial landscapers in Sterling, VA. Learn more about our services that include: Commercial landscapers, Irrigation repair, Landscape designer, HOA landscapers and save money and best return on investment with Organic lawn care.