Industry Leaders For Frederick County Commercial Landscapers
As a business owner, you pay attention to both the big picture and to the small details – landscaping and lawn care are no exceptions. The exterior of your commercial space speaks volumes about your business. Here at Environmental Enhancements, our goal is to make your commercial space as beautiful on the outside as it is on the inside. Founded in 2001, Environmental Enhancements has been providing superior quality Frederick County commercial landscapers maintenance services to businesses across Maryland. We offer affordable commercial landscape solutions without compromising on quality. Our services include:
Commercial Landscape Maintenance
Landscape Designer Services
Irrigation repair like sprinkler repair and sprinkler installation
Snow Services
Organic Lawn Care & Pest Control
Drainage Solutions
Call us today to find out how we can help you with all your commercial landscaping services in Frederick County.
Benefits Of a Well-Maintained Commercial Landscape
A well-maintained commercial landscape has many benefits, and our Frederick County commercial landscapers will make sure that you take advantage of all of them. Beautiful landscapes can:
Attract More Customers
Stand Out from the Competition
Increase Workplace Wellness and Productivity
Boosts Property Value
Increase the Value of Your Property
Contact us for free estimate!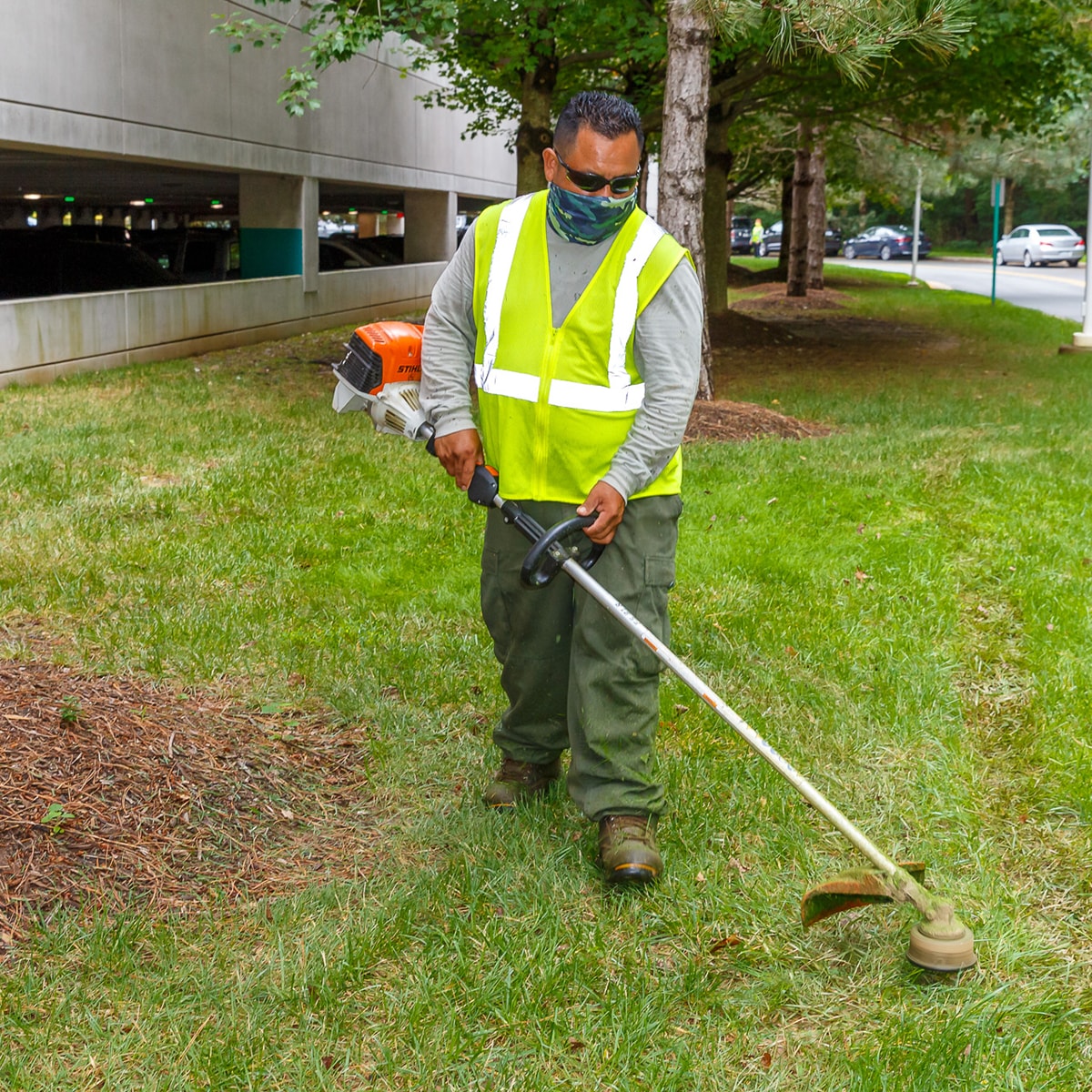 The Top 3 Things You You Can Expect From Our Commercial Landscapers
Award-Winning Landscaping Experience – Don't settle with just any landscaper
to take care of your grounds. There is simply no substitute for experience when it comes to capturing the beauty of Frederick County's commercial landscapes. We are passionate about what we do, and that shows in our work. The Washington Business Journal has
listed us among the top ten landscaping companies, three years running. Get in touch with our landscaping team and see what we can do for you.
Customized Commercial Landscape Designers
Enhancements is the landscaping expert you can count on. Our team works closely with you to identify your specific needs and goals. By adding our landscape plan to your business's exterior, you can increase your property's value, as well as attract and retain
customers.
Eco-Friendly Commercial Landscapers
The business owners of Frederick County take the safety of their property very seriously. That is why we offer green commercial landscaping services. You don't have to worry about toxic fertilizers, weed killers, or insecticides when you work with Environmental Enhancements. With our organic lawn care and pest control services, we help protect your landscape, your
community, and the environment.
Our Promise to You – The commitment we make to quality and accountability is everything to us. We will always be open and honest with you about the services we offer. Count on our attentive team to come up with creative solutions that will enhance your property so that your clients, customers, and employees are all left with a lasting
impression.
Contact Environmental Enhancements for a FREE consultation to find out how we can help you with your landscaping needs in Frederick County.
These are just a few of the Fredrick County Commercial Landscaping Services:
Seasonal flower displays
Tree & shrub care
Mosquito & tick control
Turf program
These are just a few of the Commercial Landscaping Services we offer:
Seasonal flower displays
Tree & shrub care
Mosquito & tick control
Turf program
Irrigation services
Pruning services
Treework
Leaf removal
Snow services
Call Us Today!
Call us today to find out how we can help you with all your Fredrick County commercial landscaper and hardscaping services! We also offer landscaping in the surrounding areas.

Our partnership with EE Landscaping began in late 2018 when they took over as the landscaping vendor for our portfolio of six buildings in Dulles, Virginia. They inherited uninspiring and lackluster grounds and turned it into the bright and gorgeous campus it is now. We are beyond satisfied with every aspect that EE brings to the partnership: from the detail in landscaping care, to weekly communication, to their accounting department. They made it easy to make our campus one to be proud of!
As a leading landscaping company in the Washington, DC metro area since 2001, we have been providing landscape maintenance services to property managers and homeowners in Fairfax, Falls Church, Leesburg, Sterling, Arlington, Alexandria, Manassas, Springfield, Lorton, Woodbridge, and surrounding areas in Virginia. We also provide landscaping services in Frederick, Gaithersburg, Bethesda, and surrounding areas in Maryland.