Herndon Commercial Landscapers
Looking for the best landscaping company for your HOA or commercial space? Welcome to Environmental Enhancements. We offer a variety of Herndon commercial landscaping services that will truly enhance the curb appeal and functionality of any property. First impressions matter. Make yours count with a well-designed and well-maintained landscape.
EXPLORE HERNDON COMMERCIAL LANDSCAPERS SERVICES
When it comes to the aesthetic appeal of your premises, reach out to Environmental Enhancements. We offer an expansive selection of services that will not only meet your expectations but exceed them. For all-inclusive services that deliver every time, contact us today! Our services include:
OUR HERNDON COMMERCIAL LANDSCAPING SERVICES HELP BRING PROPERTIES TO LIFE
Whether you are a homeowner, property manager, or business looking for landscaping, we do it all. Environmental Enhancements is your premier choice for landscaping for commercial property managers and HOA properties. Our dedicated team of landscaping experts serves a variety of sectors, including:
Commercial/Corporate Campuses

HOAs/Communities

Medical Facilities

Data Centers

Retail
CUSTOMIZED LANDSCAPING DESIGNERS
Our team takes pride in every project we do, partnering with you to identify your specific goals and needs. We design landscaping solutions that will not only increase your property's value, but also attract and keep clients and residents.
AWARD-WINNING COMMERCIAL GARDENER TEAM
Why trust your grounds with just any landscaper? For beautiful landscapes in Herndon, there simply is no substitute for experience. We care about what we do, and it shows. The Washington Business Journal ranked us among the top ten leading landscaping companies three years in a row. Put our recognized landscaping team to work for you.
GREEN ORGANIC LAWN CARE OPTIONS
The residents of Herndon care about the safety of their properties—we do too! If you are worried about toxic fertilizers, weed killers, and insecticides, Environmental Enhancements has you covered. We offer organic lawn care and pest control options like organic mosquito control helps to protect you, the environment, and your community. Learn how to save money in the long term with our organic lawn care services.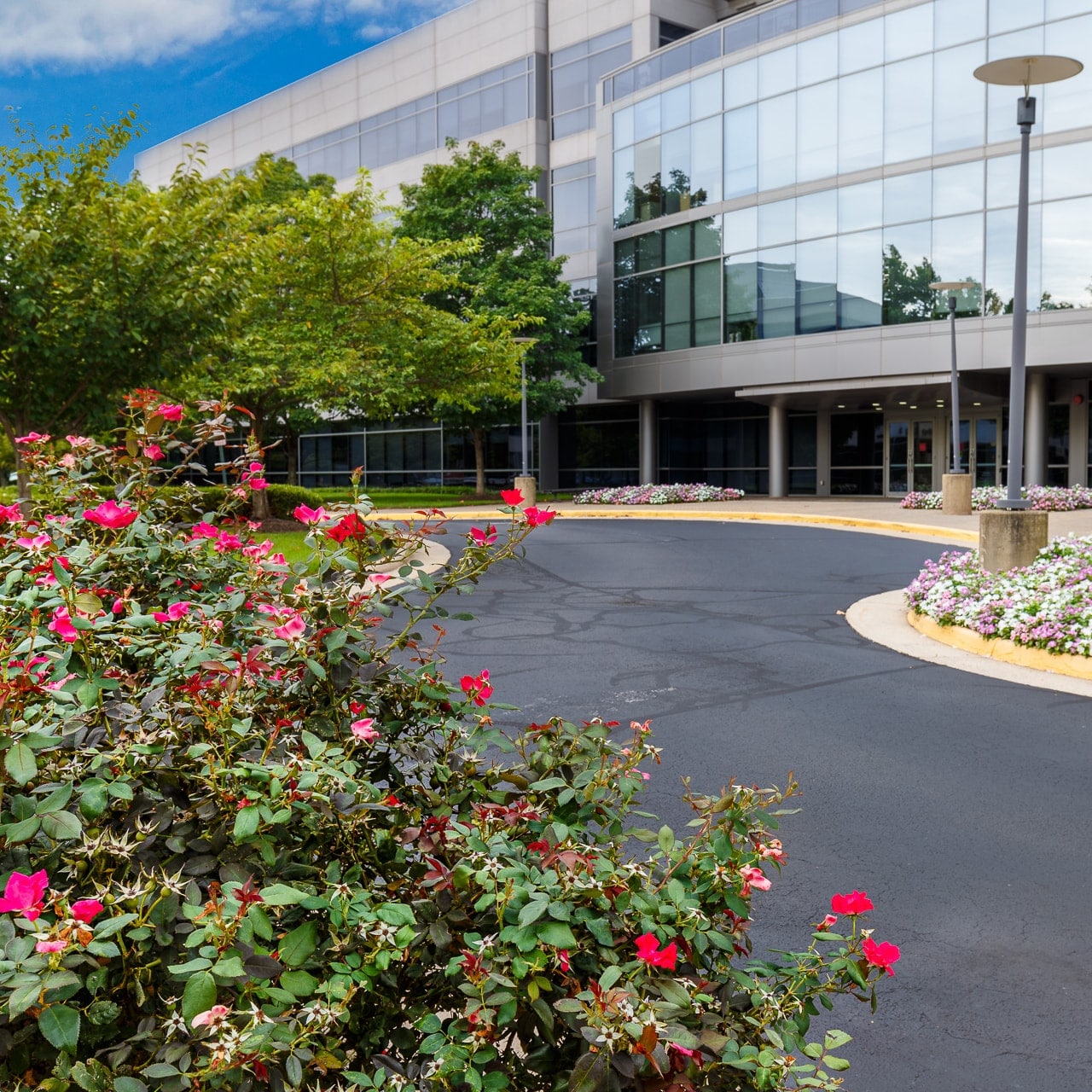 Providing Herndon Commercial Landscaper Services
Because we are a boutique landscaping services company, you will never get lost in the shuffle with us. We value your business, and we'll make sure you know it. If you are looking for a landscaping partner who cares about what's important to you, you've come to the right place.
At Environmental Enhancements, we are committed to providing superior landscaping Herndon services. To us, nothing is more important than our dedication to quality and accountability. We will always be upfront about the services you need—and the ones you don't. Our attentive team will work closely with you to find solutions to beautify your property and leave a lasting impression on your clients, customers, and employees.
Searching for landscaping Herndon services? For full-service grounds care like sprinkler repair and HOA landscaper services, we are your one-stop shop for all your landscape needs. Contact Environmental Enhancements for a FREE consultation to find out how we can help you with your landscaping needs.
When you choose us as your landscaping company, your complete satisfaction becomes our number one priority. Our trained landscaping professionals will partner with you to make sure your property is taken care of and that you are happy with our work.
Contact us to find out how we can help.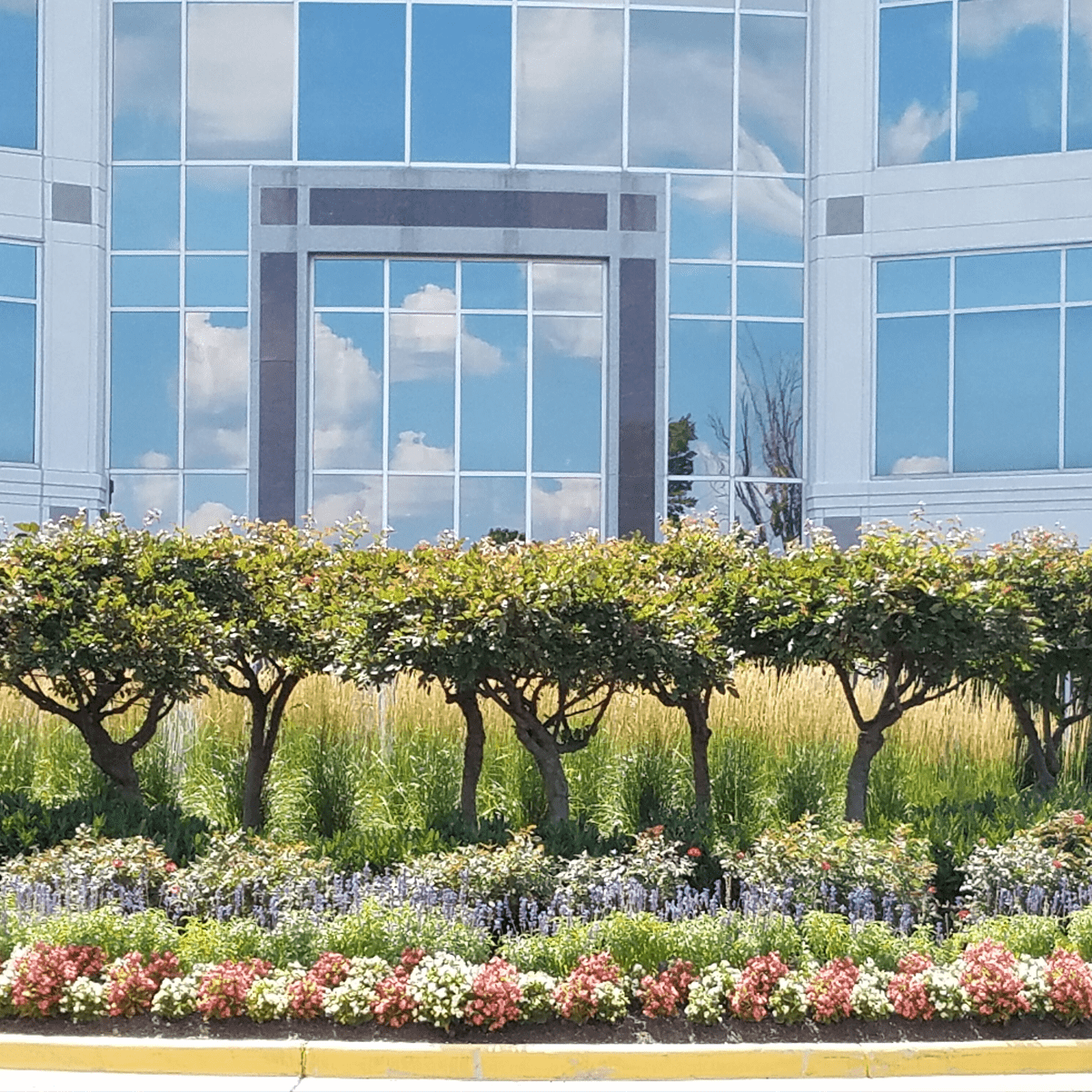 DISTINCTION AWARD
Commercial Maintenance Category
Environmental Enhancements, Inc.
High Security Office Building
Our Sterling and DC commercial landscaping contractors were hired to prepare this property for LEED certification status. We are particularly proud of this distinction award because we are a commercial landscaping contractor in Sterling and DC that works hard to make environmentally friendly choices whenever possible.
Here's what you can expect when you work with us.
A phased approach to fit your budget and your needs
Honest recommendations about what you DON'T need
Clarity on how to optimize services within your budget
Guidance on how to fix what's not working for you today
A professional design that attracts businesses and residents to your property
An eye for aesthetic and function that increases your property value
Long-term maintenance planning and associated budget
Trained landscaping professionals caring for your property
Call Us Today!
Call us today to find out how we can help you with all your commercial landscaping and hardscaping services in the Sterling or DC areas!

Fred and his team are experts in their field and have always provided exceptional service. It is not unusual for me to receive compliments on how attractive and well maintained the landscaping is at my properties. I truly value our relationship and highly recommend EEI.
Our Newsletter: Sign up and get landscaping tips, stories, and seasonal how-to's once a month.