Montgomery Commercial Landscaper Services
The first impression anyone has of your Montgomery County property will be your outdoor space. Whether you own a commercial property, a high-end residence, or manage an HOA, you want that first impression to be a positive one. Working with reliable and experienced Montgomery commercial landscapers can create the curb appeal you are looking for without the hassles. 
Why Environmental Enhancements is the Right Choice for You
There are several reasons why you should turn to Environmental Enhancements for your landscaping needs. Here are just a few of them:
Experience and Expertise in Landscaping
With more than 20 years of experience, we have the skills and the knowledge to tackle projects large or small, in many different kinds of environment. Our team is passionate about the work they do, and this translates into exceptional results. Professionalism, pride, and reliability. These are concepts we live by.
Tailor-Made Landscape Design Solutions
No two projects are the same. We offer tailor-made solutions to your needs. For example, landscaping for commercial properties is about more than aesthetics, so we help create environments that are conducive to productivity while also aligning with your brand and practical needs. HOAs benefit from landscaping that elevates the entire community. A holistic approach involves well-maintained lawns, efficient irrigation systems, and aesthetic elements that create a beautiful, harmonious home environment.
Sustainability with our landscaping options
Sustainability is more than just a buzzword for us, it's a core part of what we do. Water-efficient irrigation systems, native plant selection, and organic fertilization combine to reduce your carbon footprint and impact on the environment, while also saving you time and money. This approach not only helps to conserve resources, but also creates an outdoor space that is more resilient, and able to endure challenging weather and environmental conditions.
Unparalleled Customer Service
A desire to provide superior customer service is one of the key factors that led to the creation of Environmental Enhancements. We saw how other companies operated and decided that customers deserved better. This has been a guiding principle in all our dealings, and we are only happy once you are completely satisfied.
EXPLORE MONTGOMERY COMMERCIAL LANDSCAPERS SERVICES
When it comes to the aesthetic appeal of your premises, reach out to Environmental Enhancements. We offer an expansive selection of services that will not only meet your expectations but exceed them. For all-inclusive services that deliver every time, contact us today! Our services include:
OUR MONTGOMERY COMMERCIAL LANDSCAPING SERVICES BRING PROPERTIES TO LIFE
Whether you are a homeowner, property manager, or business looking for landscaping, we do it all. Environmental Enhancements is your premier choice for landscaping for commercial property managers and HOA properties. Our dedicated team of landscaping experts serves a variety of sectors, including:
Commercial/Corporate Campuses

HOAs/Communities

Medical Facilities

Data Centers

Retail
Montgomery Landscaping Services Include
AWARD-WINNING COMMERCIAL GARDENER TEAM
Why trust your grounds with just any landscaper? For beautiful landscapes in Herndon, there simply is no substitute for experience. We care about what we do, and it shows. The Washington Business Journal ranked us among the top ten leading landscaping companies three years in a row. Put our recognized landscaping team to work for you.
GREEN ORGANIC LAWN CARE OPTIONS
The residents of Herndon care about the safety of their properties—we do too! If you are worried about toxic fertilizers, weed killers, and insecticides, Environmental Enhancements has you covered. We offer organic lawn care and pest control options like organic mosquito control helps to protect you, the environment, and your community. Learn how to save money in the long term with our organic lawn care services.
We can handle projects of virtually any size with comprehensive services such as:
Our team of experts will work with you to develop the landscape design that meets all your needs in both form and function.
Our team takes pride in every project we do, partnering with you to identify your specific goals and needs. We design landscaping solutions that will not only increase your property's value but also attract and keep clients and residents.
Irrigation repair and installation services
Your lawn will stay lush and green with a state-of-the-art irrigation system that reduces water wastage.
Landscaping Maintenance In Montgomery
We'll keep your property looking its best year-round with mowing, weeding, pest control, and more.
See the Difference that Environmental Enhancements Provides
Elevate your property to new heights with professional landscaping services from Environmental Enhancements. Contact us today to learn more about our services and let us turn your outdoor space into a green paradise that leaves a lasting impression on all who see it.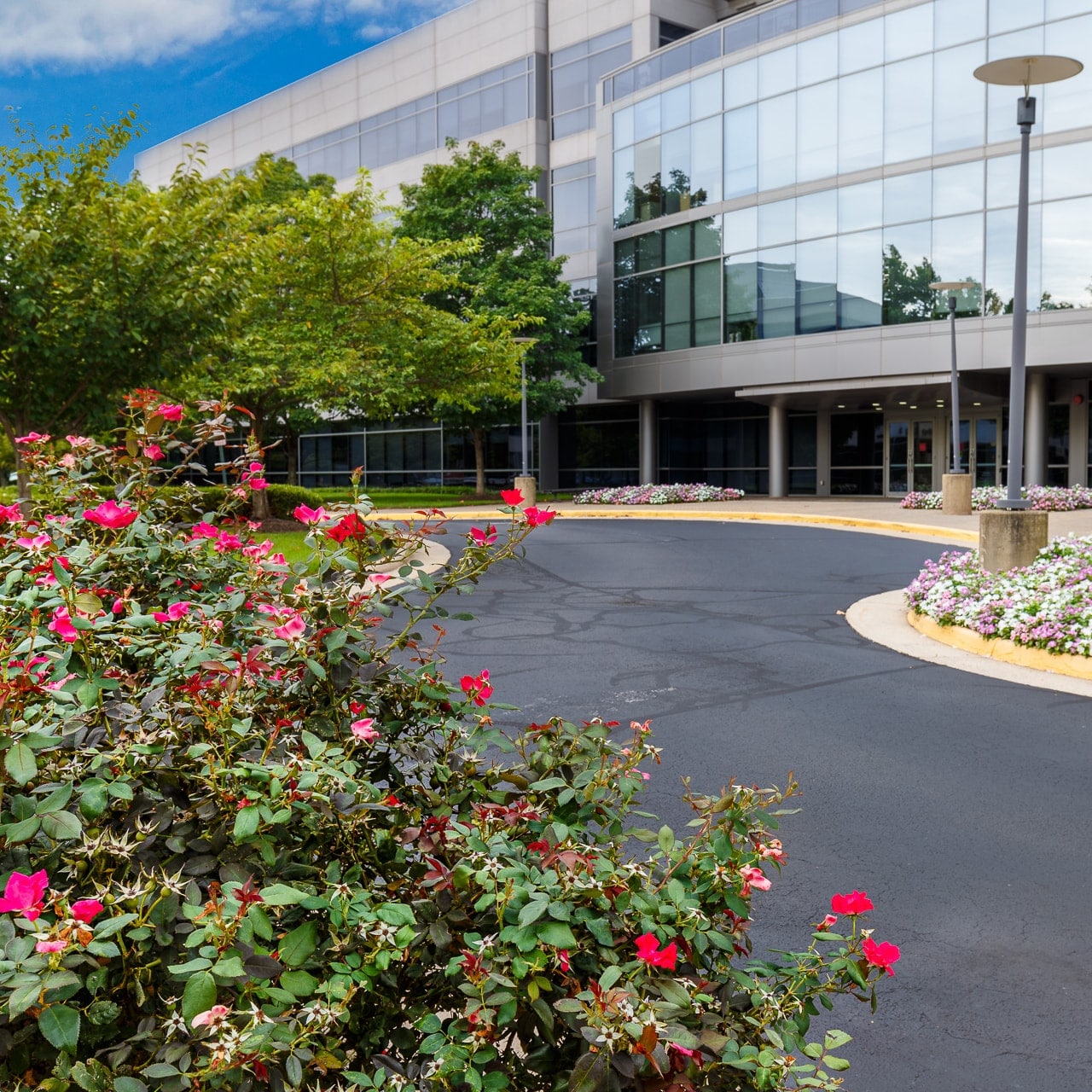 Providing Montgomery Commercial Landscaper Services
Because we are a boutique landscaping services company, you will never get lost in the shuffle with us. We value your business, and we'll make sure you know it. If you are looking for a landscaping partner who cares about what's important to you, you've come to the right place.
At Environmental Enhancements, we are committed to providing superior Mongomery landscaping  services. To us, nothing is more important than our dedication to quality and accountability. We will always be upfront about the services you need—and the ones you don't. Our attentive team will work closely with you to find solutions to beautify your property and leave a lasting impression on your clients, customers, and employees.
Searching for Montgomery landscaper services? For full-service grounds care like sprinkler repair and HOA landscaper services, we are your one-stop shop for all your landscape needs. Contact Environmental Enhancements for a FREE consultation to find out how we can help you with your landscaping needs.
When you choose us as your landscaping company, your complete satisfaction becomes our number one priority. Our trained landscaping professionals will partner with you to make sure your property is taken care of and that you are happy with our work.
Contact us to find out how we can help.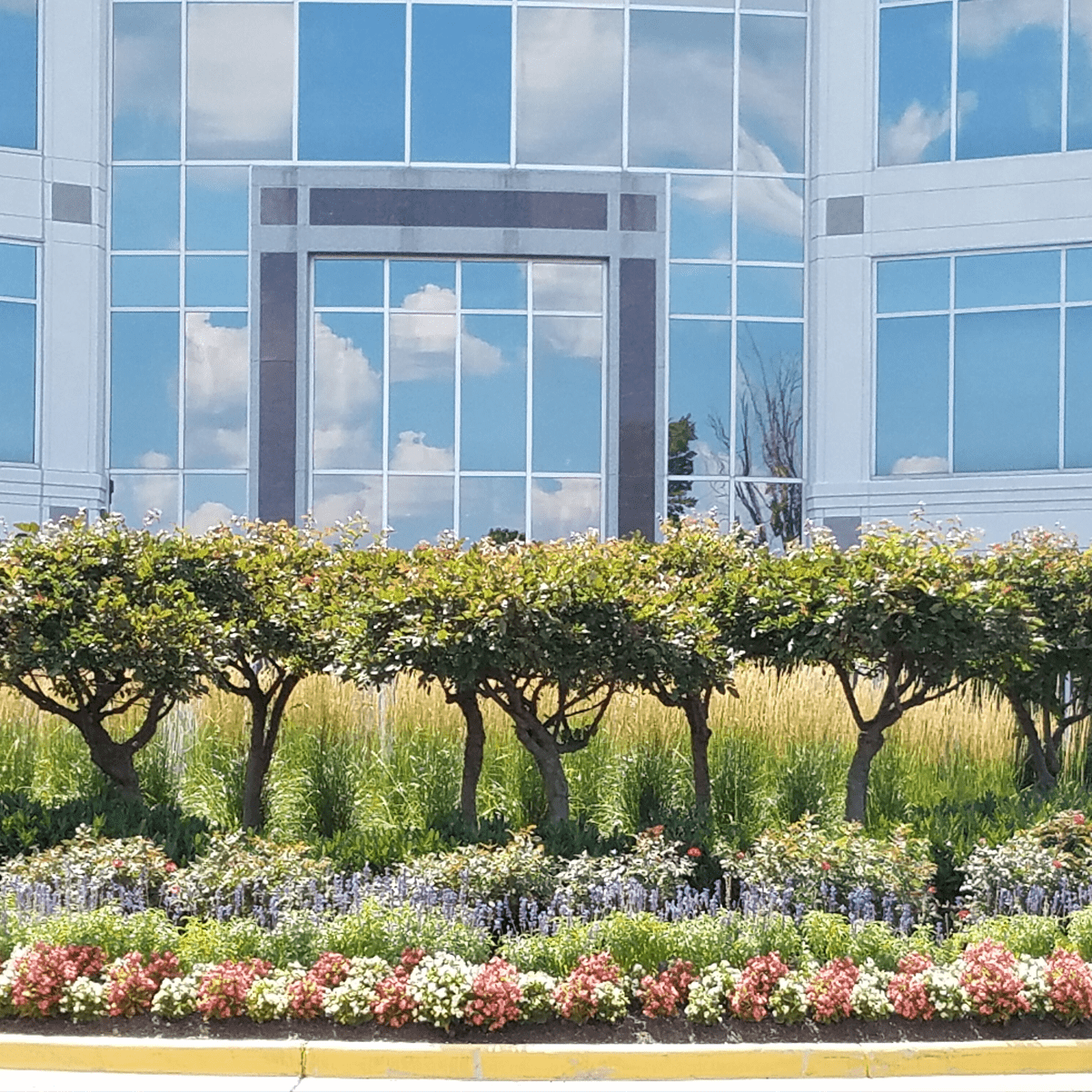 DISTINCTION AWARD
Commercial Maintenance Category
Environmental Enhancements, Inc.
High Security Office Building
Our Sterling and DC commercial landscaping contractors were hired to prepare this property for LEED certification status. We are particularly proud of this distinction award because we are a commercial landscaping contractor in Sterling and DC that works hard to make environmentally friendly choices whenever possible.
Here's what you can expect when you work with our landscapers:
A phased approach to fit your budget and your needs
Honest recommendations about what you DON'T need
Clarity on how to optimize services within your budget
Guidance on how to fix what's not working for you today
A professional design that attracts businesses and residents to your property
An eye for aesthetic and function that increases your property value
Long-term maintenance planning and associated budget
Trained landscaping professionals caring for your property
Call Us Today!
Call us today to find out how we can help you with all your commercial landscaping and hardscaping services in the Sterling or DC areas!

Fred and his team are experts in their field and have always provided exceptional service. It is not unusual for me to receive compliments on how attractive and well maintained the landscaping is at my properties. I truly value our relationship and highly recommend EEI.
Our Newsletter: Sign up and get landscaping tips, stories, and seasonal how-to's once a month.