Reliable Prince William County Commercial Landscapers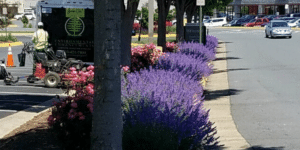 A well-maintained landscape says a lot about your business. Whether you manage an office complex or a group of commercial properties, your building's aesthetic appeal can have a significant impact on your brand and your bottom line. Leave a lasting first impression with Environmental Enhancements. Hire a full-service award winning landscaping company providing Prince William County commercial landscaping services businesses, retail landscaping and HOA landscaping services for complexes.
We specialize in creating visually appealing designs that enhance the natural features in any environment. By using the most advanced commercial landscaping equipment, our team will make sure that your business is surrounded by an attractive, safe and healthy landscape.
Award winning commercial Landscaping services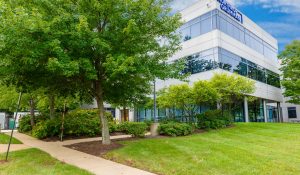 Getting your commercial property to look its best is what we do. Prince William County commercial landscapers offer a wide range of services that will not only meet your expectations but exceed them. Our services include:
Landscape Maintenance
Landscape Design & Installation
Irrigation
Snow Services
Pest Control
Drainage Solutions
Creative landscape designer for your projects
If you are looking for reliable, all-inclusive landscaper designer, Environmental Enhancements has you covered! We can help you with landscaping design installation or landscaping maintenance. Call us today to find out how we can help you with all your commercial landscaping services in Prince William County.
Why Use Our Prince William County Commercial Landscaper Services?

Having a well-maintained commercial landscape offers many benefits. Our Prince William County Commercial landscapers will design a beautiful looking landscape that can:
Attract Customers – A great exterior will help you attract more customers. Beautiful landscaping not only enhances the appeal of your property but also draws in passersby and potential customers. With lawn mowing, pruning, irrigation, and tree and shrub care, Prince William County commercial landscapers ensure that your property looks inviting and attractive all year long.
Lower Energy Costs – A commercial landscaper in Prince William County can design a customized landscaping strategy to improve your space's energy efficiency. With strategically placed trees, you can lower your heating and cooling costs, helping you save money on utility expenses.
Stand Out from the Competition – Make a lasting impression on your clients, customers, and guests the moment they set eyes on your property. Set your business apart with gorgeous landscaping that is filled with lush greenery and perfectly trimmed trees and shrubs.
Increase Workplace Wellness and Productivity – Nothing boosts the morale of employees like a tidy, beautiful, and green work environment. Commercial landscaping in Prince William County can help lower stress and anxiety in the workspace, resulting in improved happiness and productivity.
Increase the Value of Your Property – Do you plan on selling your commercial property? If so, you will want to do all you can to enhance the overall curb appeal of your premises. By hiring our professional landscaping services, you can generate greater interest
from buyers and get the highest return on your investment. If you are looking to list your property, speak to one of our Prince William County commercial landscapers.
Whether you want to boost property values, save on operating costs or generate new business, partnering with our Prince William commercial landscapers will guarantee your landscape is always lovely.
Contact Environmental Enhancements for a FREE consultation to find out how we can help you with your landscaping needs in Prince William County.