A Winter Tale, January 2023

We systemize everything we do.
To all our clients, we are grateful for you. And for those of you we haven't yet had the pleasure of serving, give us a chance! Every once in a while we like to toot our own horn, so here goes.
What's so DIFFERENT about working with us?
For starters, we use technology to systemize all our processes. In fact, that's what many of our clients love about us. We systemize their landscape maintenance programs so they don't have to.
A systematic approach gives you the confidence that everything is being done exactly when it needs to be. (It also helps us manage the surprises Mother Nature springs on us!) As part of our system, we monitor your properties, attend to what they need in each season, and bring to your attention what might be amiss.
Yes, we actually do have a built-in system of monitoring and reporting. We conduct regularly-scheduled audits on your properties and report our findings directly to you—the good, the bad, and the ugly. We're not aware that anybody else does this, but we do. Our self-auditing service keeps you apprised of what areas need to be addressed and enhancements you may want to add.
We also have an 'at-your-fingertips' method of reporting on what's been done and what's still outstanding—and when everything is scheduled to be completed. No need for you to keep track of it unless you want to!
We have ongoing training programs and certifications to develop competence among the management team and crews. Safety measures are a strict part of our SOP's—including the part where managers and project leaders regularly communicate these procedures to their teams.
And speaking of communications, keeping you informed is one of our core values. Whether it's a speedy response to requests for proposals, service calls, or regularly-scheduled service, we will always let you know exactly what's going on.
Sustainable landscaping options, crews trained in courtesy, client care calls…the list goes on. If you aren't a client of ours, you might not be enjoying these benefits. If the service you're currently paying for feels a little 'ad hoc,' you might at least benefit from a list of what to do when. For you, we've put together a Year-at-a-Glance checklist so you can make sure you've covered all of your required tasks.
Go ahead and download our Year-at-a-Glance. You might even want to tack it up on the wall. That way, you can keep up with your landscaping without becoming overwhelmed by it.
Alternatively, give us a call to find out how we can take care of it all for you!
A Heartwarming Story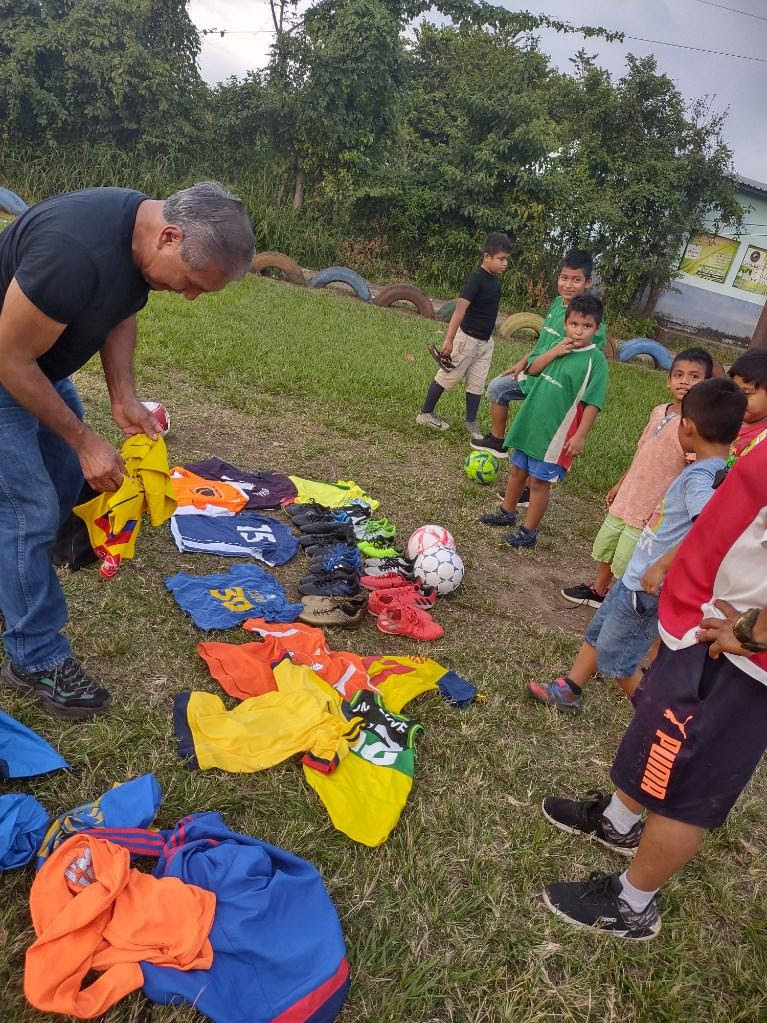 Fleet manager Otto told us that as a child growing up in Guatemala, when he joined a soccer team he had to play with no shoes and not even shorts. He had to roll up his pant legs and play just like that, and he wasn't the only one.
Now, since moving to the United States and making his living, he has never forgotten about that time and still thinks about today's children who are where he was back then. Every time he visits his home country, he buys cleats, gear, and even bikes to give to the kids.
About two months ago, Otto told Fred in a shop meeting about how he does this and was planning to do it again for his next trip. Fred was so moved and inspired by Otto's generosity that he told Otto for his next trip, he would also like to donate. Otto asked what the budget was and Fred said no budget, purchase whatever the kids need, bring me the receipt, and I will reimburse you for it all.
Please enjoy this video of the kids!

Sustainable Landscaping Corner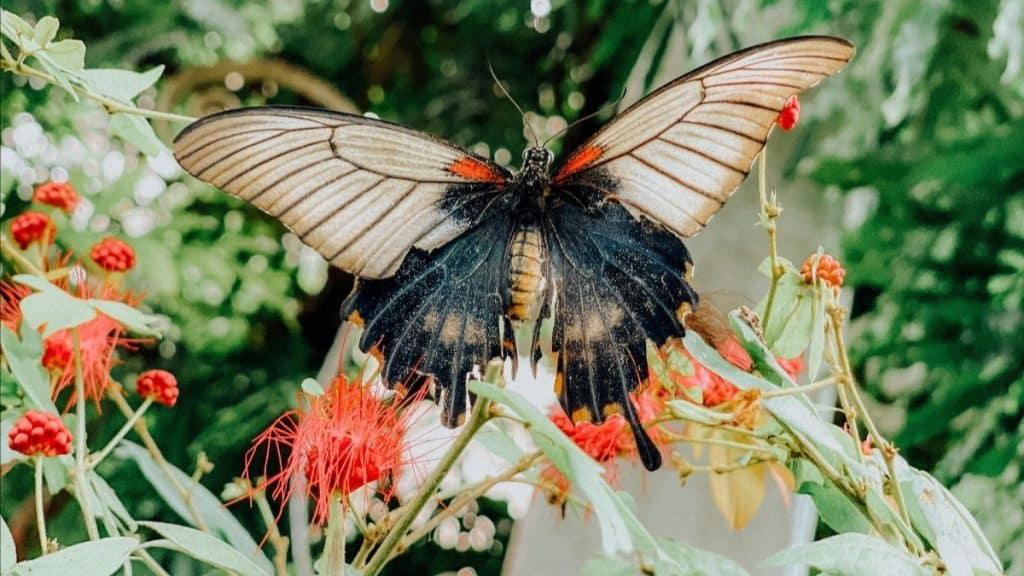 Earth-Friendly Habits in Conventional Landscaping Programs
Far too many landscaping companies are careless about their impact on the environment, and beyond meeting regulations, fail to make an effort to preserve our delicate ecosystem.
And, of course, this reflects back on you.
Simply put, a sustainable landscape strategy optimizes the resources dedicated to installation and maintenance while keeping waste to a minimum. Organic options are a plus, but synthetic programs can also incorporate best practices that reduce the harmful impact on the environment.
The following are three areas you will want your provider to demonstrate they are paying close attention to:
1) IRRIGATION SYSTEMS
An efficiently operating irrigation system is a MUST for any environmentally-conscious solution. Systems should be optimized for each area of the your property and synchronized with rainfall to avoid over or under-watering. Sometimes, it's the little things that count, like making sure spray-heads aren't aimed toward the street, the clocks are operating correctly, and the system has no major leaks.
2) WASTE REMOVAL
Maintaining your landscape necessarily creates debris: grass clippings, branches, dirt, run-off, etc. Your provider should have a plan for removing, composting, and recycling wherever possible. They should NOT be dumping waste in natural (or hidden) areas of your property, or leave debris to pile up in streets, driveways, and in front of storm sewers. Yard waste scattered throughout the surrounding area can quickly end up in lakes and streams, clogging waterways and contaminating the water with chemicals.
3) EQUIPMENT BEST PRACTICES
One of the biggest threats to the environment is careless operation—and maintenance—of equipment. Ideally, landscaping and snow equipment should skew toward low emissions and be properly maintained to maximize efficiency: engines tuned, blades sharpened, oil changed regularly and recycled. Proper handling of equipment also has an impact: scheduling trucks to minimize travel time, turning engines off rather than idling them, or something as simple as not mowing grass too short. Short grass invites more weeds—and requires heavier doses of fertilizer.
Clearly, there's a LOT you can do to be a good steward of the planet, even if you're not using organic programs. But if you're considering making a switch, please take a look at our guide: "Going Organic—What's in it for You."
If we're not already your landscape provider, I hope I've given you enough reasons today to give us consideration!
Let me know if you'd like to set up a conversation.
Cheers, Mary Follin
Ask About Organic Options!
Environmental Enhancements
www.eelandscaping.com
540.764.4433